Segal will conduct an organizational and operational review and assessment of a league's officiating program. The assessment will uncover and address operational, cultural, technological and / or strategic issues that serve as barriers to the quality, performance, effectiveness or efficiency of the program.
Diagnostic Assessment
The review and diagnostic assessment will focus on the following:
All processes relating to officiating evaluation, including assignment, grading process and technique, evaluation measures and consistency
Organizational structures, roles, responsibilities and accountabilities of those involved with the officiating department
Tools and technologies used in the officiating evaluation process
Officiating strategies and their alignment to the broader league's vision of the game
Any other internal and external factors that have an impact on officiating performance
The Diagnostic Assessment will be conducted through the lens of the following five interdependent dimensions: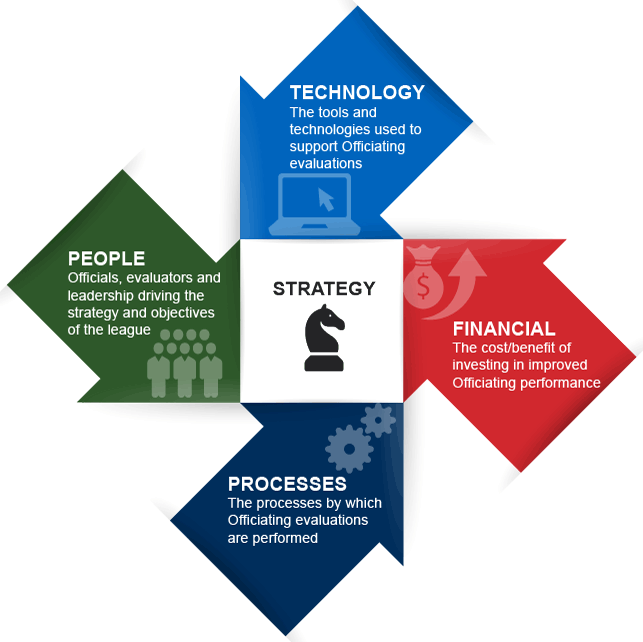 For more information, please contact us.